THANK YOU FOR THE +100 FANS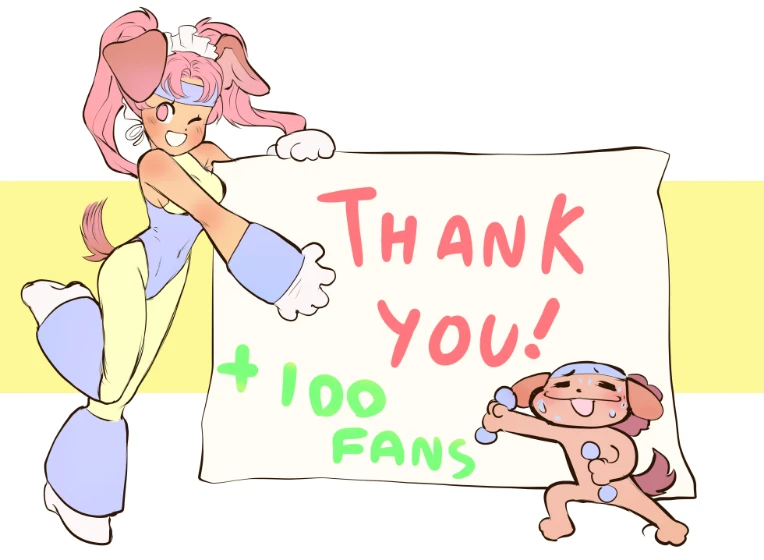 Thank you a lot for the follows and kind comments!
Newgrounds is being like a new challenge for me and couldn't thank you guys more! This community feels very cozy and I hope I can participate in more things in the future.
I'm still learning about how everything here works but soon I hope I'll get myself together properly and post more original content and projects, I feel here's the perfect place to start something!
Btw nobody asked but I'll say anyway: I can be refered as any pronoun you guys want, they/them if you still wants something.
Again, thank you very much!